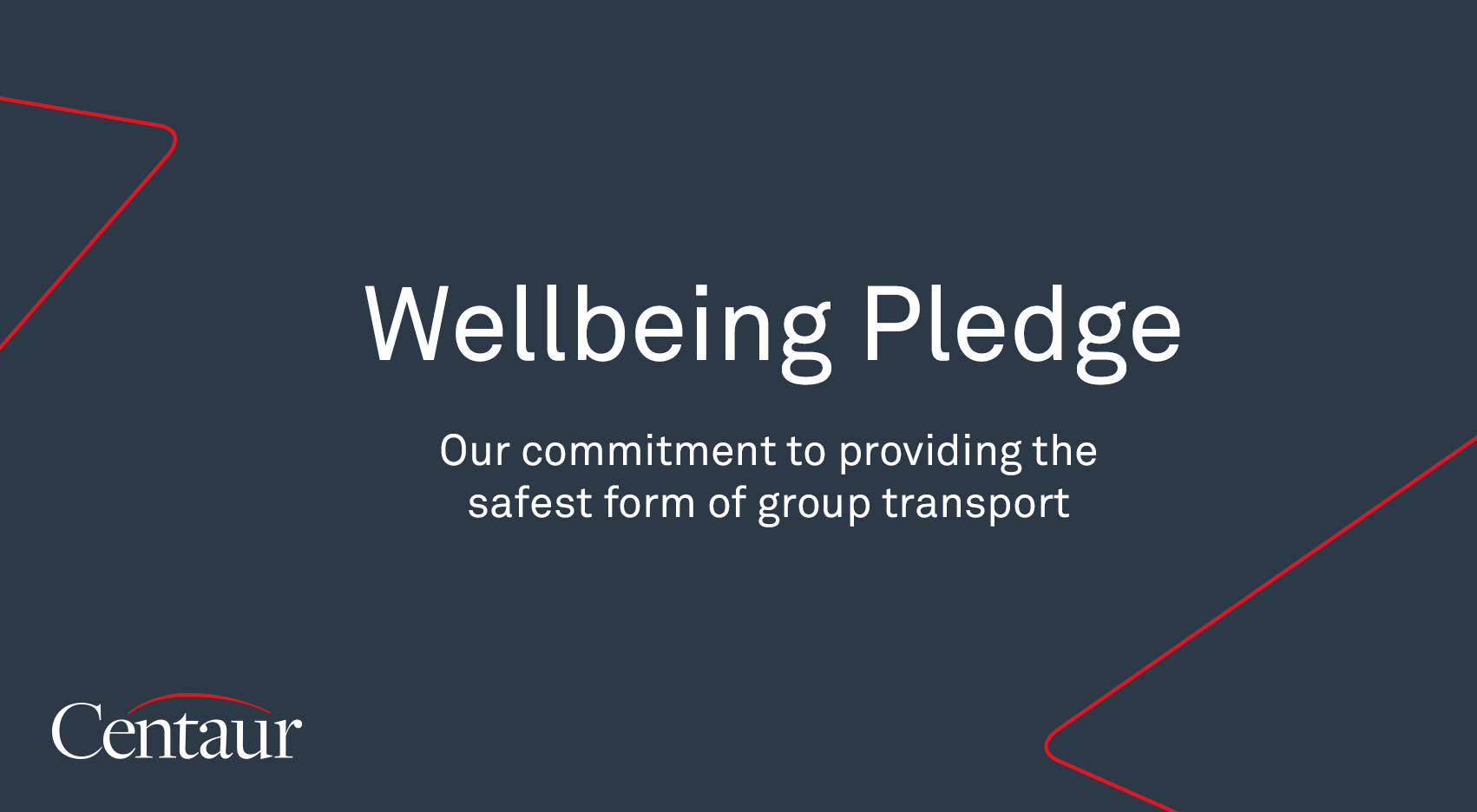 Our services are the safest form of group transport, and your wellbeing is our number one priority. Our Wellbeing Pledge outlines the measures we are taking to protect those travelling on our vehicles.
Face-coverings
The wearing of a face-covering on public transport is mandatory from June 15. Please ensure that you wear a face-covering when travelling on our coaches.
Social distancing – Safe Seating Plan
To ensure that everyone has enough space on board our coaches, we have reduced the maximum amount of passengers per vehicle and implemented a safe seating plan. You'll notice some seats are out of use; please do not use these, even when travelling with someone in your household.
Journey reservation

Cap the number of riders on each journey through our online booking platform and ensure enough space for everyone onboard.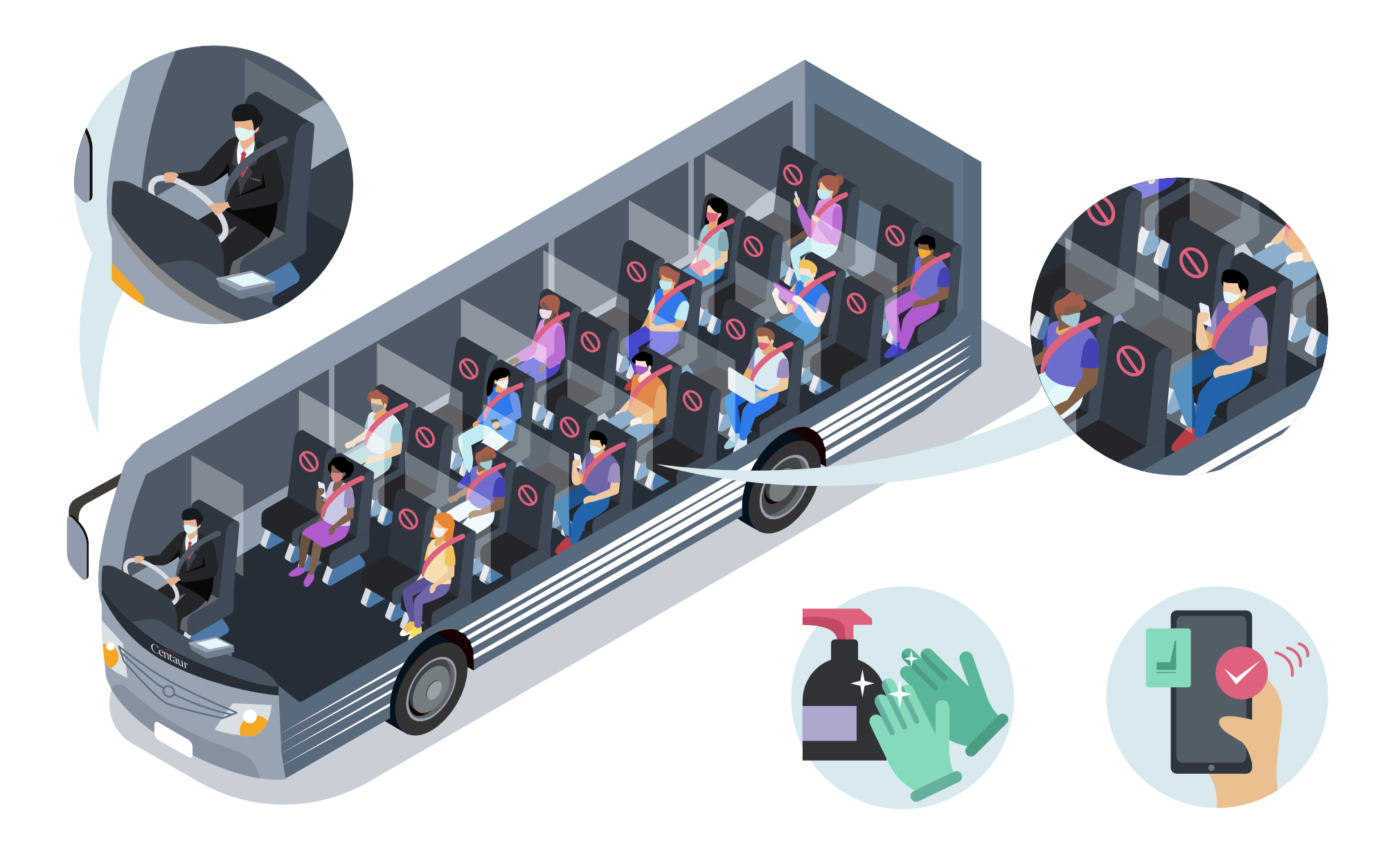 Protective screens

Fit, Department of Transport approved, clear protective screening to between seat rows to further enhance rider protection. Our protective screening introduces a physical barrier between customers, similar to those fitted at a supermarket checkout, whilst allowing the climate control system to push air towards the floor and out through vents located on the floor.
Driver PPE

All our drivers will wear a face-covering or mask. Drivers also have the option to wear a face visor for extra protection during passenger boarding/alighting.
Vehicle fogging

All our coaches are now routinely cleaned using an advanced anti-viral interior fogging agent. Unlike traditional cleaning, anti-viral fogging kills viruses and bacteria where they lie, preventing them from being transferred from one place to another.
Enhanced cleaning

We've introduced enhanced vehicle cleaning processes, with a particular focus on frequently cleaning key touch-points.
Safety signage

Deploy any desired safety signage, in your organisations brand, on our vehicles including; seating plans, seat back advice notices, directional flooring markers, etc.
Your shuttle, your rules

Our team includes experts in the operations, IT and engineering sectors and we're here to help. Talk to us about any other measures you are considering to protect your employees during transit and we'll advise you on how these can be adopted.
Contact our expert team to discuss your requirements.