The Logistics of Sports Team Travel: Behind The Scenes of Game Day Transportation
26th September 2023
Amateur and professional sports teams are often seen as gladiators on the field, pushing their physical and mental limits to achieve victory. But many don't see the intricate logistics supporting the participants travelling from one competition to another. The logistics of sports team travel are paramount to ensuring peak performance on game day.
Coordinating the travel plans of an entire sports team is no small feat. Whether it's a football team travelling the country or a basketball team navigating an away-game schedule, the logistics team must orchestrate a seamless journey that keeps everyone on track. This involves arranging transportation, booking accommodations and planning the schedule down to the minute.
At Centaur Travel, we have vast experience working with sports teams nationwide. We understand the importance of logistics planning, which is why we build bespoke transport solutions for your club and your supporters. This article delves into the intricacies of sports team travel logistics.
The Complexity of Coordination
The first challenge lies in synchronising the travel plans of players, coaching staff, medical personnel, and other essential team members. With varying individual needs and schedules, this puzzle demands careful attention to detail.
Team Transportation
When it comes to sports team travel, the choice of transportation can make all the difference. When you're travelling in large groups, you need a solution that ensures all players and staff can travel together efficiently - so what type of transport is best?
We understand that one size does not fit all. Each sports team has its own schedule, requirements and preferences. This is why coach travel is the best mode of transportation.
With coach services, you can expect customised itineraries that align perfectly with your team's needs. Every detail, from departure times to rest stops, is meticulously planned to ensure the journey is as smooth as possible. Centaur's modern coach fleet offers ample space for players to stretch and relax. It gives team members the time needed to rest their bodies, promote better recovery and reduce the risk of injuries. Additionally, everyone can engage in team discussions, strategic planning and mental preparation.
Don't just take our word for it; check out the different types of coaches we have available.
Small Coaches - 32-35 seats.
Standard Coaches - 33 - 57 seats.
Executive Coaches - 22 - 63 seats.
VIP Coaches - 36 seats.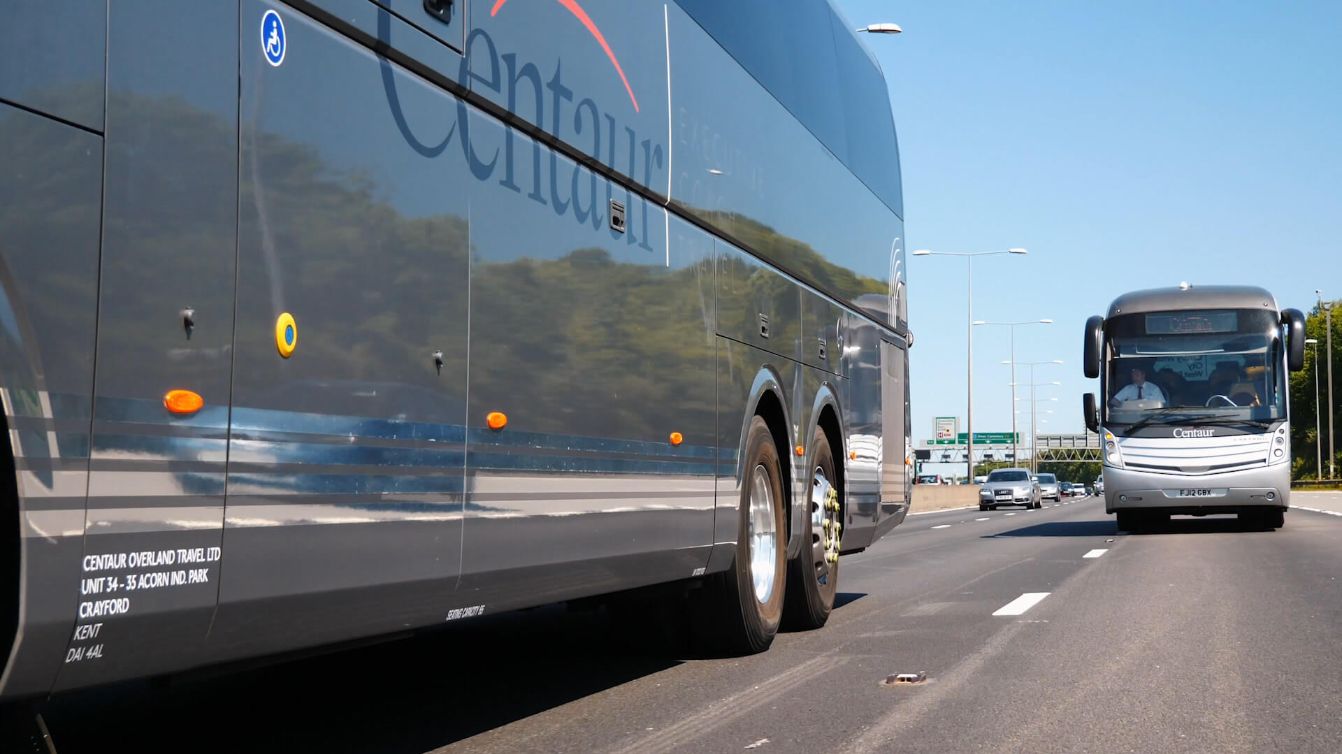 Equipment Handling
Sports teams travel with an array of equipment crucial for training and competition. These items must be transported safely and securely, from your football boots and basketball shoes to agility ladders. This might involve coordinating with local facilities to ensure everything is in place upon the team's arrival.
In addition to sports equipment, there's also a need to manage the logistics of medical supplies and equipment. Many professional teams travel with physiotherapists, doctors, and trainers who require tools to keep the athletes in optimal condition. This includes everything from treatment tables to ice baths, adding another layer of complexity to the logistics puzzle.
Centaur Travel's coaches are equipped to handle sports equipment of various shapes and sizes, ensuring that nothing is left behind.
Booking Accommodation
Accommodations are equally important, as players need comfortable rest to perform at their best. Teams must find hotels that can accommodate their group size, offer proper amenities, and provide a conducive environment for rest and recovery. Proximity to the competition venue is also a consideration to minimise travel time and fatigue.
The Centaur Travel Difference
Centaur Travel offers a comprehensive and tailored approach that addresses the unique demands of sports teams nationwide. Here's why our coach services stand out.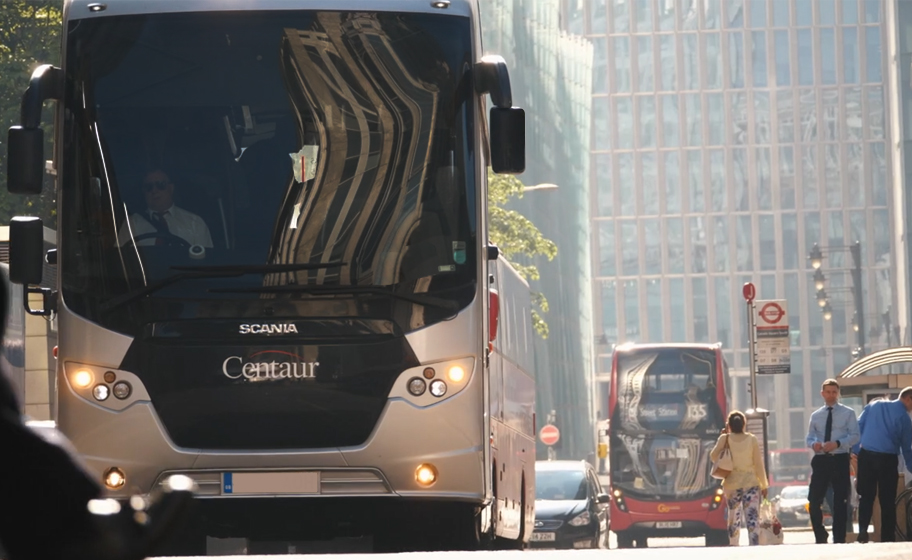 Customised Itineraries.
We have a team of experienced travel specialists who can work with you to develop a schedule that meets the specific needs of your team, including
Departure and arrival times: We can work with your team's schedule to ensure you arrive at your destination on time and ready to compete.

Transportation: We can provide transportation to and from your hotel, the competition venue, and other activities.
Centaur Travel is committed to providing our clients with the best travel experience. We understand that every sports team is different, and we will work with you to develop a customised schedule that meets your team's specific needs.
Comfort and space.
Our executive coaches are perfect for travellers who want the ultimate luxury. These coaches feature reclining seats with plenty of legroom, air conditioning, climate control, and on-board entertainment systems. We also offer a range of standard coaches perfect for groups on a budget. These coaches still provide comfortable seating and plenty of luggage space, but they may have only some of the bells and whistles of our executive coaches.
In addition to our executive and standard coaches, we also offer a range of more minor coaches and minibuses. These are ideal for smaller groups or for travellers who need to be able to get around tight spaces.
Here are some of the features that make our coaches so comfortable and spacious:
Reclining seats: Our seats recline to a comfortable angle so you can relax and enjoy the journey.

Legroom: We offer plenty of legroom to stretch out and feel comfortable.

Air conditioning and climate control: Our coaches are equipped with air conditioning and climate control so that you can stay relaxed and comfortable in any weather.

Large luggage compartments: Our coaches have large luggage compartments, so you can bring everything you need for your trip.
Whether you're travelling on a budget or looking for the ultimate luxury, Centaur Travel has the perfect coach.
Sustainability.
In addition to our commitment to passenger safety and comfort, we are committed to providing our clients with a sustainable way to travel. We are a registered carbon neutral organisation, and we are working hard to introduce hybrid and electric vehicles to our fleet.
When you choose to travel with Centaur Travel, you can be confident that you are making a sustainable choice. We are committed to reducing our environmental impact, and we are working hard to introduce new technologies and practices that will make our travel services even more sustainable in the future.
Contact us today to learn more about our fleet of coaches and to book your next journey.