Kent's Best Places To Eat & Drink This Summer
04th June 2021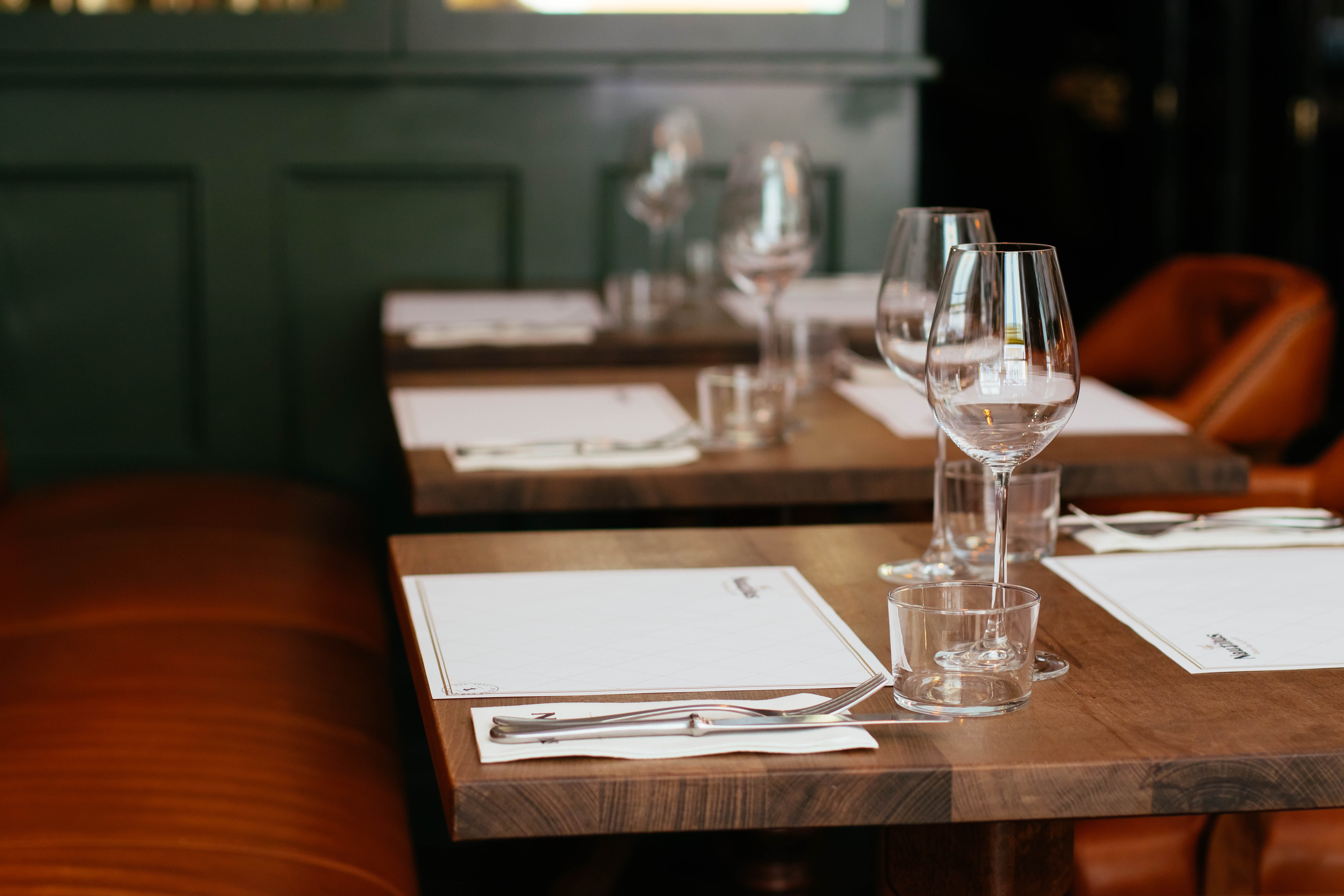 Kent's Best Places To Eat & Drink This Summer
Alongside the wealth of history, Kent has some fantastic places to eat and drink. Whilst Kent Tourism Week is running; these are our best places that you should head over to if you're looking for a bite to eat. 
Located on the South Coast of the county, you'll find the sleepy seaside town of Hythe. The once local village shop turned restaurant has made its mark on the county, gaining a Michelin star and 3 AA Rosettes. Run by a local couple, Alistair and Alice, who both have a wealth of knowledge and experience within the industry, Hide and Fox was destined for success from the start. In terms of food, you'll find a menu combining British and European dishes with a Kentish twist, with many dishes inspired by head chef Alistair's love for local, seasonal produce and perfectly accompanied with local wines selected by Alice. Alongside this, the couple regularly curates a five-course, eight-course and vegetarian tasting menu, so if you can't decide, this is a fantastic option. If you're looking for a hidden gem, this is the one for you. 
Just outside the historic city of Canterbury, you'll find Britain's smallest town, Fordwich and consequently the popular Fordwich Arms. The 1930s bar and dining room offer a real sense of a good old fashioned pub with three open fires and a river garden situated on the bank of the River Stour. Awarded AA Restaurant of the Year for 2019-2020 and received a Michelin Star in 2018. Just ten months after it reopened under new management, this pub has earned a fantastic reputation for its atmosphere, food and drink. The awards don't entirely stop there with this pub, though, with the Chef-patron Daniel Smith being awarded Observers Young Chef of the Year with this provenance focused seasonal menu. With attention being focused on sourced top quality, local ingredients to create the ever-changing menu is part of what makes this pub so well-loved. 
The much-loved pub just outside of Dover, once named the Woodman's Arms, was the inspiration spot for Ian Fleming, author of the infamous James Bond series. In the pub, you'll be able to find his favourite place, marked with a plaque, and have a drink in his seat. Aside from that, this pub has been noted for its cosy, local feeling, topped with a great selection of understated, rustic choices on the menu; what's not to love?
If a quintessential British pub is what you're looking for, you've come to the right place. Just outside of Ashford, this pub comes with plenty of history, with the original location dating back to the 1400s. The combination of rural tranquillity, great views of the Kent Weald, and a great selection of local, national and international ales, wines, and spirits with a combination of locally sourced food make it a winning situation. What's more it has won the Good Pub Guides Country Dining Pub of the year 8 times since 2009.
The Sportsman has been named one of the best restaurants in the country, let alone in Kent. Right on the coast, just outside of Whitstable, the once 'grotty rundown pub by the sea' has now transformed itself into one of the best, achieving, and holding its Michelin star since 2008. The establishment combines a classic pub with a relatively informal dining area, but don't let this fool you. Locally sourced ingredients and a menu derived and inspired by the local area make this pub infamous for its seafood. A must visit if you're in the area.
English Tourism Week
VisitEngland holds English Tourism Week every year to help celebrate the country's vibrant past, present, and future. With many tourists flocking to London, Kent is the perfect place to visit to see another side of England.