Festival Travel
15th April 2021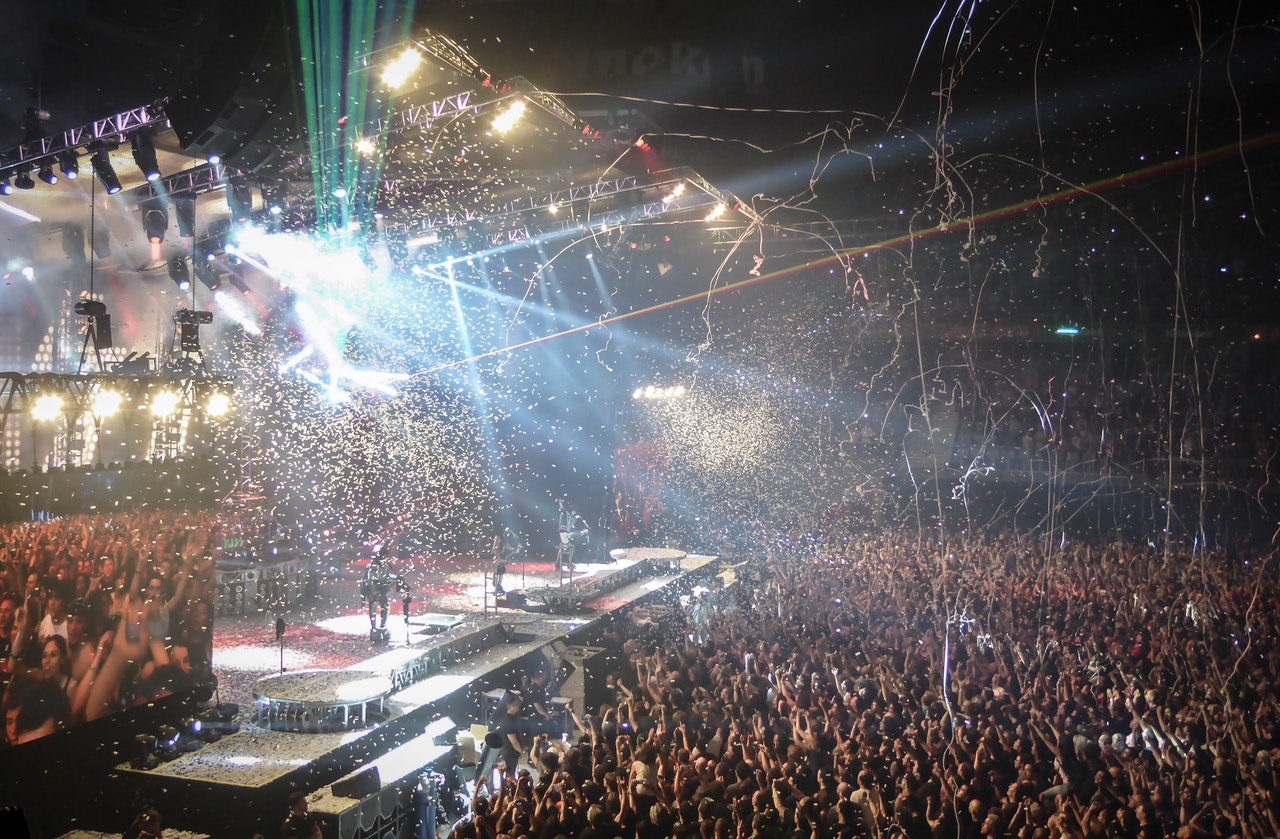 Summer 2021 looks like it might just be the best one yet, with the PM announcing that shops, hospitality, socialising of all kinds, and live events can start up again this year after a long 18 months of nothing. Some major festivals have announced some massive lineups, such as Reading and Leeds for the UK, with tickets for the sister festivals selling out within hours of them being released, and European festivals such as Sziget Festival in Budapest in the process of finalising dates. For those festival lovers, we all know the most challenging part is getting to and from the location, whether it's in the UK or on mainland Europe. So, we've put together a list of reasons why you should be considering travelling by coach.
UK Festivals
- Money-Saving
Travelling, as a group, via coach is by far the cheapest way of getting to and from your festival of choice. With the prices of petrol and train tickets rising steadily each year, why not save your hard-earned cash and travel this way instead.
Not only is coach travel a fantastic cheaper alternative, but it's a much greener option as well! Transporting more than one person at a time, as we all know, is much better for the environment, and this is no exception. With Centaur coach travel being cleaner than cars, rail and air especially when you consider we have been a Carbon Neutral company since 2016. Also, you might just make a few friends on the way!
- Less Stress
Gone are the hours of route planning, someone having to be the designated driver, and no more mathematical equations to figure out the cost of splitting the petrol. We have a team of experienced, fully qualified Transport Managers and drivers who will be there to handle all of this for you.
- Comfort
Modern coaches are very comfortable and spacious, and for those hot summer days and they have personal air conditioning. There is no more fighting over who has to have the middle seat on the way home, and no disagreeing over the radio station or AUX cable! On the way home, just picture a comfy, reclining seat, with your personal air conditioning, USB charger and Wi-fi on tap - the perfect way to recover after spending a long weekend laughing, singing & dancing with your friends until the early hours!
Travelling From UK to Europe
First, there are a few points that we need to make when you're travelling from the UK to Europe for any occasion.
Travel Insurance: Make sure you have comprehensive cover when you go away, especially for a festival, as it should cover all of your festival kits should they get lost or damaged. Ensure you have a copy of your contact and policy numbers to hand at all times when away.
Your Passport: For your safety, take some time before you depart to fill in your emergency contact section. It's the back cover of your passport, and it could help you out in a time of need. It's also advisable to have a photocopy of your passport on you and give a copy to a friend or family member back home, just if anything should happen.
Stress-Free, Direct Travel
We can already feel the stress of trying to book flights, trains, and taxis, let alone making sure you've secured the same ones as the rest of your group! Travelling by coach eliminates all of this. From pick up point straight to your drop off location, you'll never have to worry yourself about trying to navigate the local public transport with your luggage.
When taking flights, you'll only be allowed to take a specific weight of luggage, and airlines are very restricting over what you can and can not bring onboard. If you're looking to save a bit of money and stay on-site at the festival, camping would be the best choice, so you'll need to think about how you can pack a tent and a sleeping bag in your suitcase along with all your other essentials. Sounds hard work, right? Travelling by coach allows you to pack more significantly sized items, and sometimes more than one bag. Combined with your onboard bag, you'll have plenty of room for everything you need!
Safety
Despite what you may think, coach and bus travel is statistically one of the safest ways to travel! In a 2011 report, it was conclusively proven that coach and bus travel is the safest form of road transport within the EU. Safety is our absolute priority. Our professionally trained drivers assisted with onboard stability control systems, ABS, telematics and CCTV put your safety before everything else.
Sit back, and relax.
Door to door coach journeys from the UK to Europe can be comparable and quicker than travelling by air. For this journey, though, Europe has some of the most diverse and beautiful landscapes you'll ever encounter. With our drivers' knowledge of the great European road networks and seeing as you may not get in much time for sight-seeing whilst you're away, this is the perfect time to get in that cultural element of your trip.
Why travel with Centaur?
Centaur Travel has over 45 years of experience in group travel. Our aim is to help you have the best start to your holiday, by having a worry-free journey to your destination. On top of this, we offset all our CO2 so we're committed to making your journey as sustainable as possible. With our fleet of coaches ranging from an 8 seater minibus, all the way up to 63 seater executive coaches, we can guarantee that you'll be able to travel in style at a suitable size and cost wherever you choose to go. If the last part of your festival is just sorting the travel, chat with one of our experts today!
Sources:
https://www.gov.uk/guidance/festival-travel-checklist
https://www.saga.co.uk/magazine/travel/travel-advice/coach-travel
http://www.busandcoach.travel/en/safe/#:~:text=The%20latest%20numbers%20confirm%20that,other%20users%20and%20transport%20modes!
https://www.gov.uk/guidance/international-bus-or-coach-services-and-tours-driver-documents