Eco-Conscious Business Travel: Choosing Coach for Sustainable Corporate Responsibility
18th October 2023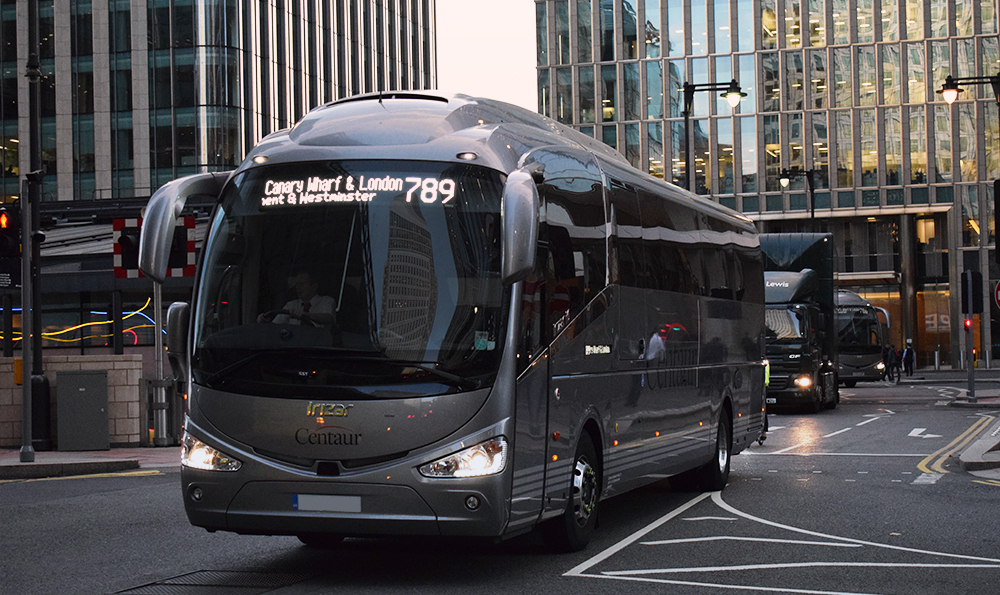 Business travel is a significant contributor to the UK's carbon footprint. In 2019, domestic business travel accounted for 17% of the UK's total transport emissions. With the UK government having committed to net zero emissions by 2050, businesses must find ways to reduce their environmental impact and one way to achieve this is through sustainable business travel. Coach travel is one of the most environmentally friendly ways to travel, and it is also a convenient and affordable option for business travellers.
The environmental benefits of coach travel
Coach travel is significantly more environmentally friendly than car travel. According to the Confederation of Passenger Transport (CPT), a coach can carry up to 53 passengers, which is the equivalent of 33 cars. This means that each passenger on a coach is producing significantly fewer carbon emissions than if they were travelling by car.
Coach travel is also more efficient than rail travel. According to Coach Hire Comparison, a coach can travel 100 miles on just 1 gallon of fuel, compared to 1.5 gallons for a train. This means that coach travel produces less carbon dioxide per passenger mile than rail travel.
In addition to reducing carbon emissions, coach travel also helps to reduce congestion on our roads. Coaches can carry more passengers than cars, which means that there are fewer vehicles on the road. This reduces traffic congestion and improves air quality.
How businesses can promote eco-conscious business travel
Businesses can promote eco-conscious business travel by encouraging their employees to choose more sustainable modes of transport, such as coach travel. Businesses can also provide financial incentives for employees to travel by coach, such as subsidising coach tickets or offering travel allowances for coach travel.
Businesses can also work with coach companies to ensure that their business travel is as sustainable as possible. For example, businesses can choose coach companies that use fuel-efficient vehicles and have implemented other sustainability measures, such as using recycled materials and renewable energy.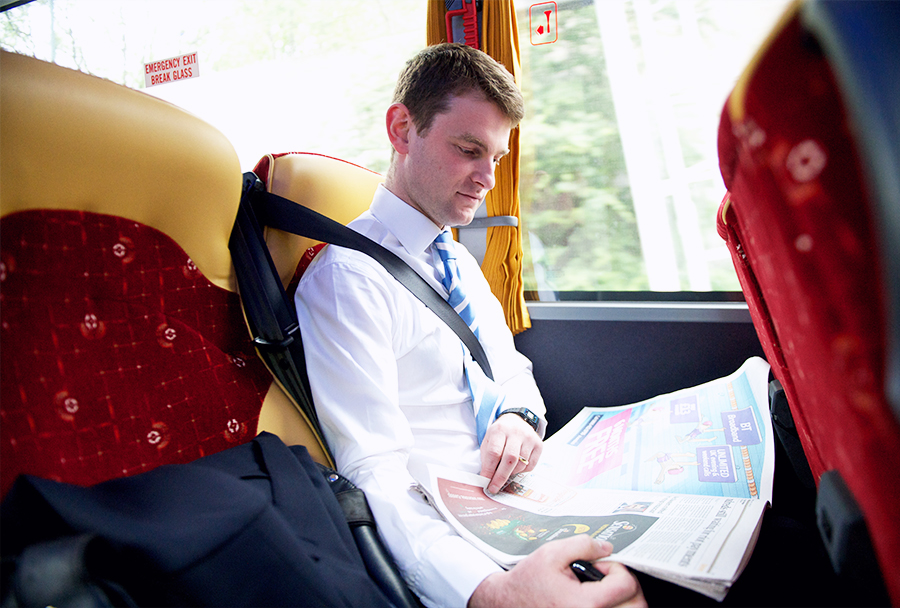 Examples of businesses that are choosing coach travel for sustainable corporate responsibility
Several businesses in the UK are already choosing coach travel for sustainable corporate responsibility. For example, the BBC has a policy of encouraging employees to travel by coach for business trips whenever possible. Another example is the UK government. The UK government has a target of reducing its carbon emissions from business travel by 50% by 2030. To achieve this target, the UK government is encouraging its employees to travel by coach for business trips whenever possible.
Conclusion
At Centaur, our unwavering commitment to the environment is at the heart of everything we do. We take pride operating coaches that embody eco-friendly principles. We are also proud to announce our accreditation as a Carbon Neutral organisation. This accolade solidifies our efforts to offset our carbon emissions, highlighting our genuine concern for the global environment.
For all of your business coach travel needs, choose Centaur - get in touch with our team of experts online today!