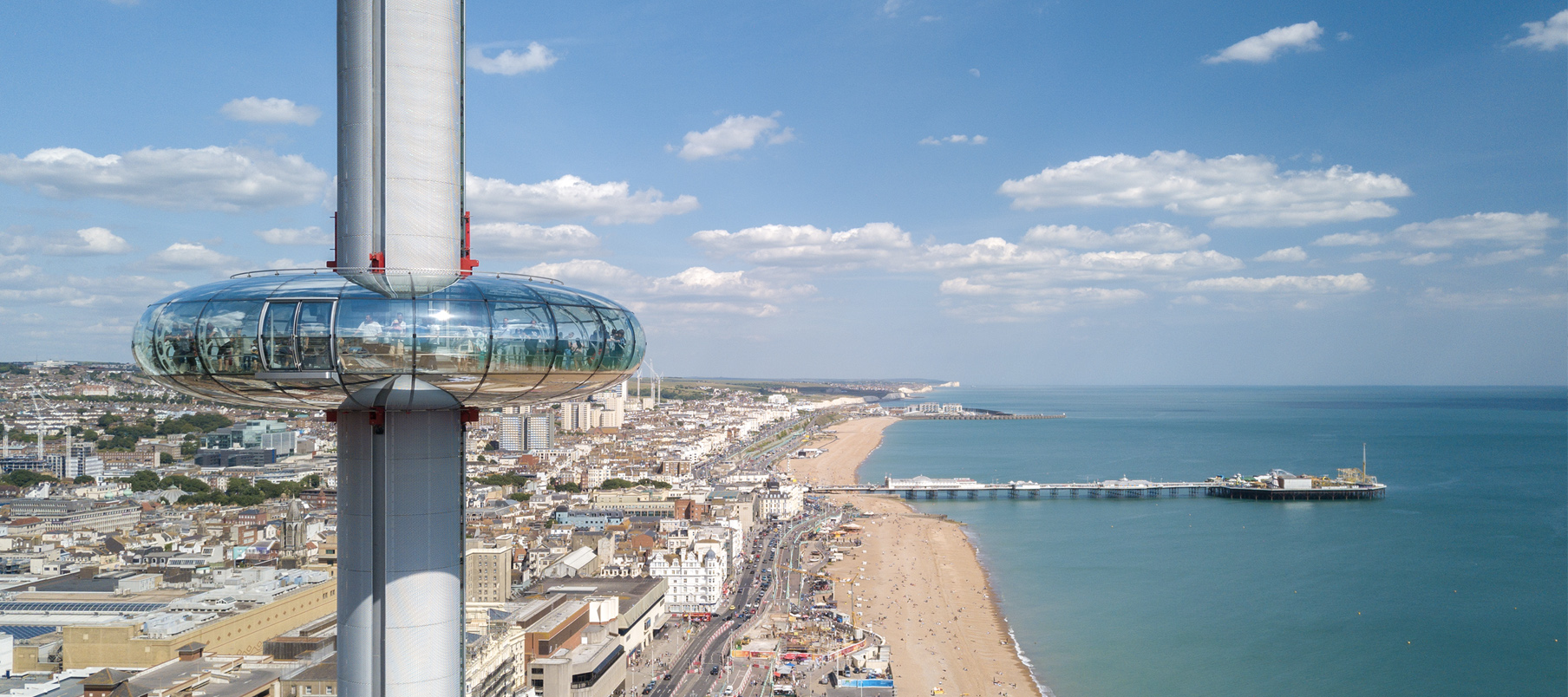 Image by British Airways i360
As the leading private coach hire company in Sussex, Centaur has 45 years of experience providing outstanding coach hire for groups across Sussex, the UK and Europe.

Our exceptional coach hire services in Sussex will ensure that you and your group travel in luxury, style and safety. Centaur is renowned for our efficient customer service and superior coach hire. Our modern, diverse and extensive fleet includes vehicles with facilities such as Wi-Fi, charging points, desks, lounges, kitchens and wheelchair lifts.

A Vehicle for Every Occasion
Whether you are looking for coach hire in Sussex, the UK or Europe, no matter your group size or event, we can take you anywhere at any time. We work with a wide variety of customers from all over the county who have a range of coach hire requirements. We cater to weddings, school trips and routes, ski trips, sports team transport, airport transfers, corporate event transport, and regular employee shuttles, tours and trips.

We also specialise in team and supporter transport and are the official transport provider for amateur and professional football teams. Plus, we provide regular travel services to numerous universities, corporate and hospitality customers. With unrivalled experience and an abundance of local knowledge, our highly trained drivers will make sure your journey is smooth, comfortable and enjoyable.
Expert Customer Support
We're experts at national and international group transport, with vehicle's to suit any size group and any trip. Let us do the logistics while you stow your stuff away and relax! Our in-house coach hire specialists will take the stress out of planning your trip, no matter the scale and are with you for every mile of your journey.
Contact Us
If you plan to book coach hire in Sussex, speak to our team today on 0208 300 3001 or complete our quotation form, and we'll get right back to you.