Coach Hire In Maidstone
21st January 2022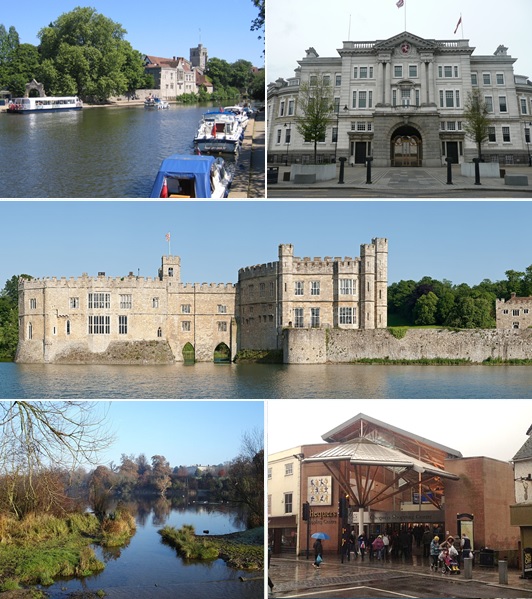 We've been providing coach hire across Kent and London since 1975 using our fleet of over 100 vehicles, so we know Maidstone like the back of our hand. Our drivers are trained to know the area and are happy to recommend stops and places to visit, so you know that you're always going to be in safe hands when travelling with us.
What Is There To Do In Maidstone?
There's something for everyone in Maidstone; whether it's a day of shopping, a great coffee, or a bit of history, it's all covered here.
If it's shopping that you're after, you can take your pick from the Fremlin Walk Shopping Centre, The Mall, and the high street, which is full of a mixture of big brand names and smaller independent shops, making it for the perfect spending spree!
If you have a young family and are looking for a fantastic summer day out, Maidstone often puts on great family fun such as Elmer's Parade. However, if this is a strictly 18+ day out, perhaps a stop to the Maidstone Distillery might be more up your street? Located right in the centre, it's a quick stop off and most definitely worth the 90-minute tour.
Maidstone is steeped in history and offers three museums to choose from: the Maidstone Museum, the Maidstone Carriage Museum, and the Queen's Own Royal West Kent Museum. Free to enter, the Maidstone Museum offers everything from dinosaurs to art galleries. Giving a brilliant, in-depth overview of the history of the South East, this is truly not one to miss out on.
Whilst You're There
Seeing as you're near, why not make the quick 20-minute journey over to Leeds Castle? Nicknamed "The loveliest castle in the world", it really isn't something to miss out on. Based in Broomfield, this castle has been home to some of the most famous members of the British monarchy, including King Henry VIII and his wife Catherine of Aragon. It is estimated to be the first-ever stone castle, being built in 1119.
Why Coach Hire?
Despite having multiple car parks dotted around Maidstone, you're still looking at on average £7 to park for the day, not including the price of fuel and the time it can take to get through the congested town centre.
In late 2020, Maidstone council came together to understand the level of congestion faced by the town, concluding that something needed to be done to reduce the amount they are currently facing. Proposed plans to add in a ring road around the city were suggested but have not been put forward.
At the moment, there's a total of 5 routes into Maidstone, which all feed into the same point, causing the congestion, and with the alternative, smaller road routes having incredibly narrow roads, making them a liability for traffic jams with cars moving in both directions.
By using coach hire, you eliminate the stress that sitting in traffic can cause and also help to remove the number of cars on the road at the same time. You also don't have to worry about driving around the car park multiple times looking for a space or waiting for the moment when a car starts to leave. Even better, your driver can use bus lanes to get direct access to the town centre and attractions much smoother and quicker than by car.
Why Choose Centaur Coach Hire?
With over 45 years of experience in the industry, we know what it means to go that extra mile for our passengers' by offering high quality group travel services at great prices.

If you're interested to learn more about Centaur Coach Hire, you can get in touch with us via email or by speaking to one of our friendly experts by clicking here.










Image: Rodney Burton, John Stratford,Penny Mayes, Diliff and Stacey Harris, CC BY-SA 3.0 <https://creativecommons.org/licenses/by-sa/3.0>, via Wikimedia Commons