Coach Hire In Canary Wharf
21st January 2022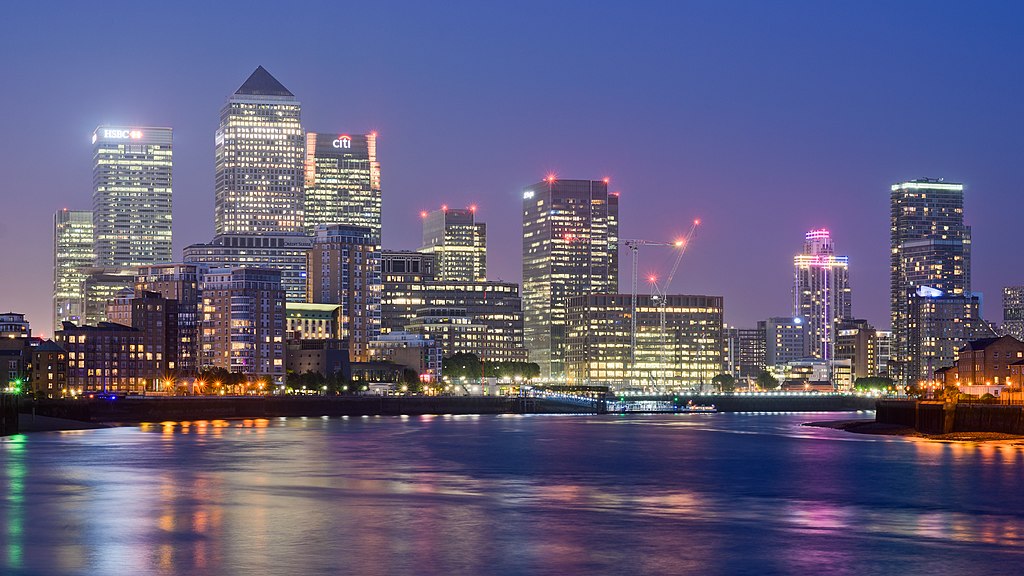 We've been providing coach hire across Kent and London since 1975 using our fleet of over 100 vehicles, so we know Canary Wharf and central London like the back of our hand. Our drivers frequently travel through the area and are happy to recommend stops and places to visit, so you know that you're always going to be in safe hands when travelling with us.
What Should I Do In Canary Wharf?
Canary Wharf is home to multiple European company headquarters and is the UK's leading financial centre. You may not immediately think of visiting when you plan a trip to London, but there are many activities available to suit all here.
London is the museum capital of the United Kingdom, and Canary Wharf is included in that! The Museum of London Docklands is entirely free to enter, although you will need to pre-book, and it takes you through the history of London and how the docks have shaped the city. It's well worth a trip!
Suppose you want to shop, head over to Cabot Square, where you'll find all the biggest and best high street names. Unlike Oxford Street, where you'd usually head to shop in London, Cabot Square is a fair bit smaller, but also a lot quieter, making the shopping experience perhaps a bit less stressful.
Being situated right on the riverside, you have the opportunity to take in some beautiful views of London, and in Canary Wharf, you can take your pick with the cuisine. Serving everything from Argentinian steak to Chinese dumplings, you'll find it all on the river bank. However, if that doesn't take your fancy, why not hop on a Skuna hot tub and BBQ boat and take yourself for a relaxing tour of Canary Wharf whilst serving yourself up a delicious meal. Yes, you did hear us right: a hot tub BBQ boat. Bring your own food and drink and sit back and relax whilst sailing through the area.
We understand that sitting in a hot tub might not be your idea of relaxing, but who doesn't want to take a trip down the Thames? In that case, you can hop on one of the brand new Uber boats. With an exclusive stop in Canary Wharf, you can explore the city from the waters.
Finally, what's a trip to London if you don't get to see the infamous skyline. Hop on the Emirates Airline, over the Thames to the O2 and take in the magnificent views. It's a short tube ride to the Emirates Royal Docks Station, which will take you directly to the O2, but well worth it if you have time. There's plenty to do whilst you're on the Southbank of the river, including a designer outlet and more restaurants than you can imagine.
Whilst You're There
Seeing as you're in the area, why not see some of the city's most significant landmarks, such as the London Eye, Tower Bridge and the Tower of London. They are all located around 15 to 30 minutes coach journey and are a must-see if you've never been!
Why Coach Hire?
Everyone knows that London is notorious for its traffic and congestion within the M25, and sometimes you just don't want the hassle of the train and the tube to get to where you want. Parking in London is not only expensive but confusing if you've never done it before.
In 2018, the City of London introduced emissions-based parking, meaning that the older your car is and the more emissions it produces, the more it will cost to park there. You're currently looking at around £8 an hour to park on the streets of London, which includes Canary Wharf. Combine that with the cost of petrol, or the cost of a train ticket and tubes, and it's infinitely cheaper and less stressful to travel to London via coach. Not only that, travelling by coach your driver can use bus lanes to get you right to your destination faster and smoother than by car and with no walking involved!
Why Choose Centaur Coach Hire?
With over 45 years of experience in the industry, we know what it means to go that extra mile for our passengers' by offering high quality group travel services at great prices.
If you're interested in learning more about Centaur Coach Hire, you can get in touch with us via email or speak to one of our friendly experts by clicking here.