Are these going to be Kents most popular locations this summer?
19th May 2021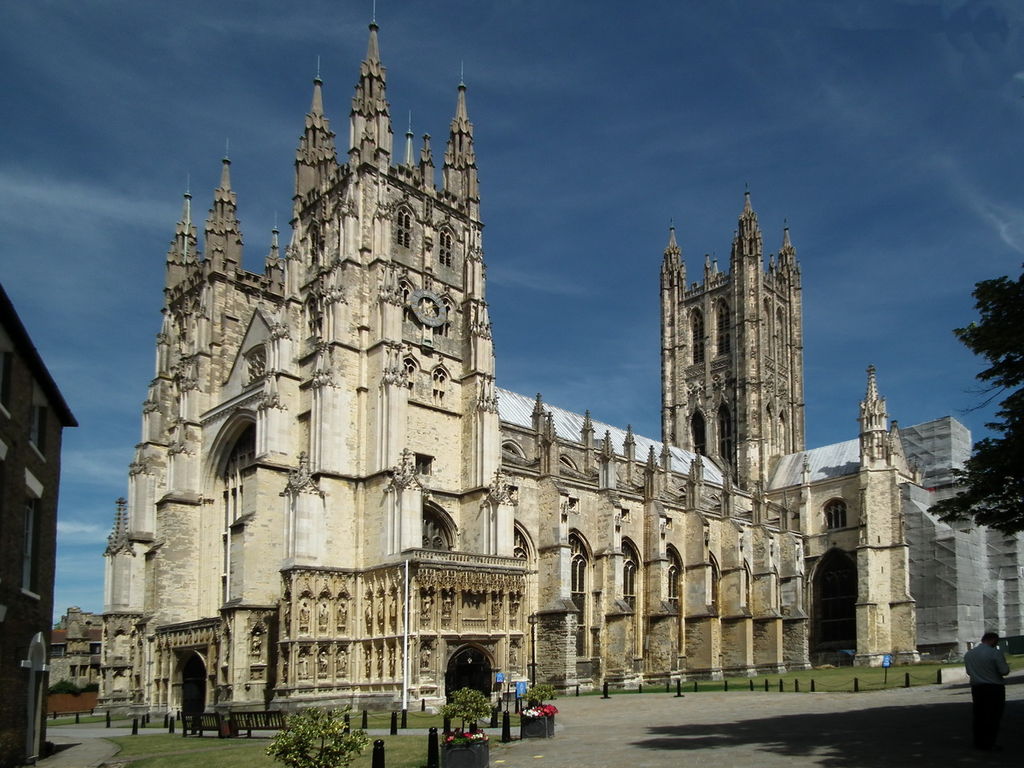 This article is part of a series around English Tourism Week, an annual celebration of English tourism. The week-long event celebrates the tourism industry in England. Centaur provide coach hire all over the UK but our bases in South-East England means we have extensive knowledge of this area. Here are some of the best things we think you can do and see.
With restrictions easing and the weather improving it's a great time to start planning your summer days out. Here are some of our suggestions for places to go in Kent where you can make the most of the summer.
Knole, Sevenoaks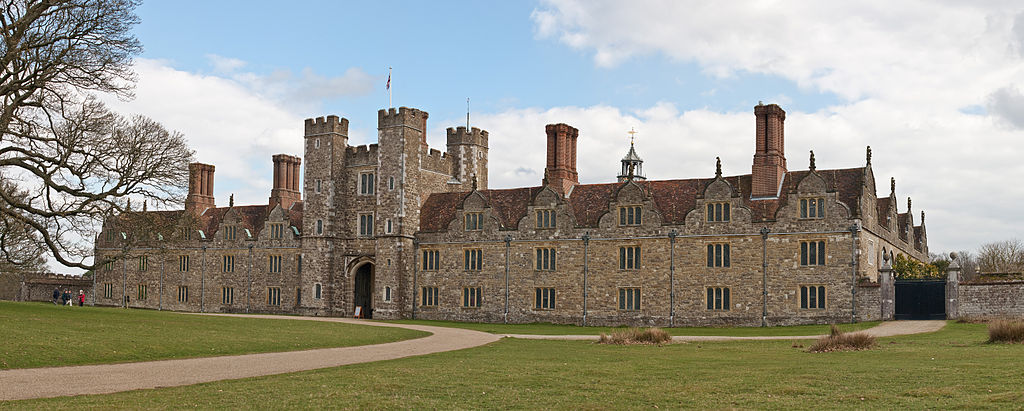 [Photo by DAVID ILIFF. License: CC BY-SA 3.0]
Knole house is home to one of the most stunning interiors you'll find in a National Trust property. Knole has one of the rarest collections of Stuart royal furniture, paintings, objects and textiles. On display are some outstanding examples of tapestries as well as some full bedroom suites. Keep an eye out for the Kings Room in particular. Having hardly changed in 400 years, Knole house is an incredible place to visit.

Knole isn't just famous for its house though. Knole park consists of 947 acres, over 100 acres of which are owned by the National Trust and open to the public and home to wild deer. Knole is a great place to visit this summer.
Canterbury Cathedral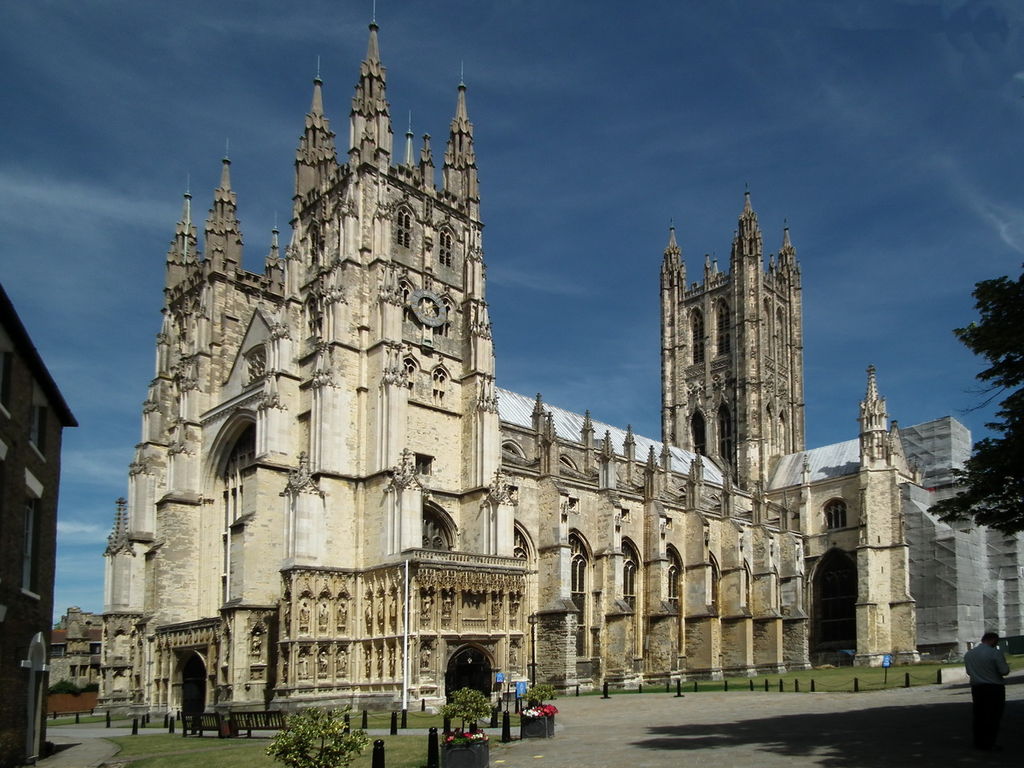 [Mattana, CC BY-SA 3.0 , via Wikimedia Commons]
The first thing most people picture when they think of Canterbury is the cathedral, and for good reason. Canterbury Cathedral is one of the oldest and most famous Christian structures in England. It forms part of a World Heritage Site. Founded in 597, the cathedral was completely rebuilt between 1070 and 1077. In school you might have learned about Thomas Becket, the archbishop who was murdered in the cathedral in 1170. The cathedral is an absolutely stunning building and well worth visiting. But the cathedral isn't the only thing Canterbury has to offer.
St Augustines Abbey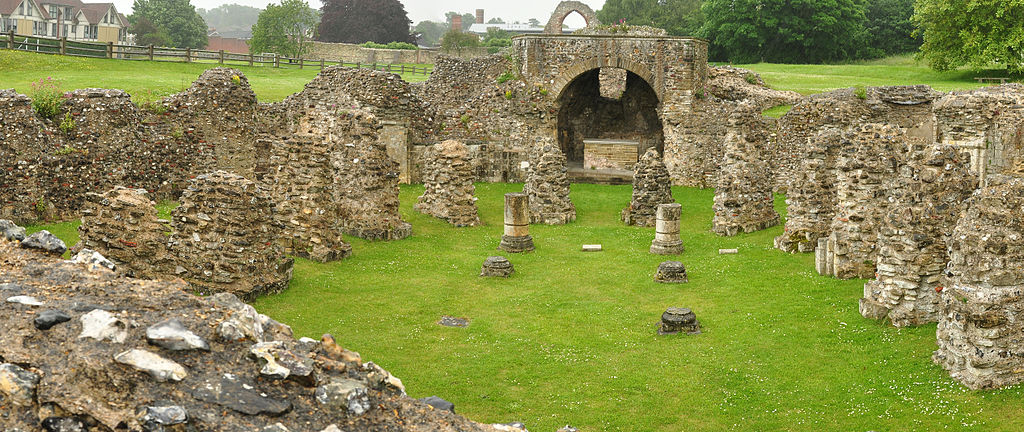 [Nilfanion, CC BY-SA 4.0 , via Wikimedia Commons]
Canterbury easily has more than a days worth of attractions and sights, and that's before we talk about the plethora of fantastic restaurants, bars, and cafes. A less well know but also historically fascinating place is St Augustines Abbey, a 15 minute walk from the cathedral. Situated just outside the city walls, St. Augustine's Abbey was originally created as a burial place for the Anglo-Saxon kings of Kent, and is part of the Canterbury World Heritage Site, along with the cathedral and St Martin's Church. Explore the tranquil ruins and discover the rebirth of Christianity in Kent after the departure of the Romans. The Abbey is also the perfect place to walk your dog, or enjoy a family picnic.
Canterbury River Tours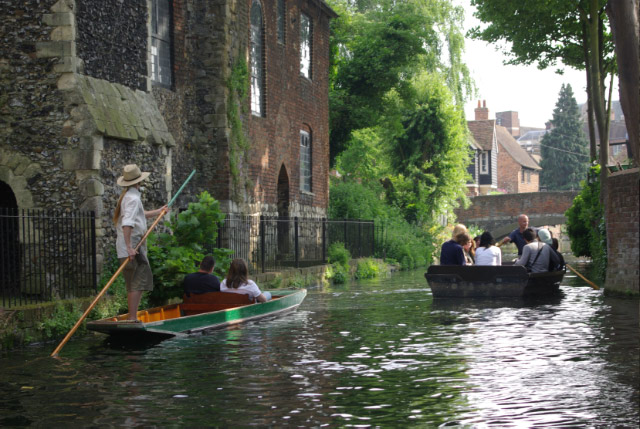 [Stephen McKay, CC BY-SA 2.0 , via Wikimedia Commons]
The River Stour in Kent flows right through Canterbury high street and Canterbury River Tours offer beautiful views and interesting history lessons about everything you can see on the tour. A beautiful summers day is the perfect time to take advantage of the river tour.
Whitstable


Photo © David Anstiss (cc-by-sa/2.0)


Famous for its oysters, and the annual oyster festival, Whitstable is a prime example of seaside Kent. A litany of pubs and restaurants adorn the high street, a street which sits no more than 100 yards from the beach. On a beautiful summer day you can do much worse than heading down to Whitstable for some fish and chips and then taking a walk along the sea front to the Tankerton slopes. The Lobster Shack comes highly recommended.
Margate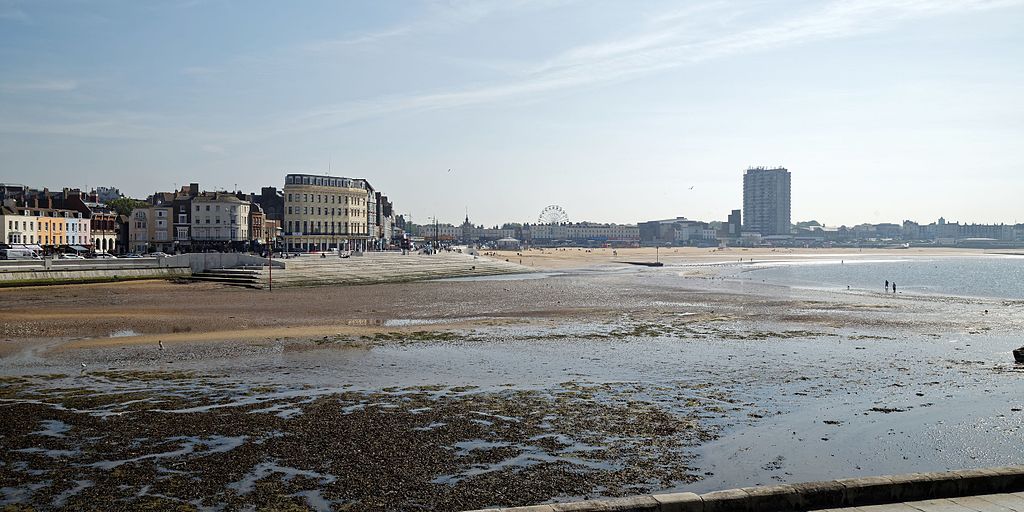 [Acabashi, CC BY-SA 4.0 , via Wikimedia Commons]
Margate has seen a bit of a resurgence in recent years. Dreamland is under new management and is still a great place to go with the kids in the summer holidays. The Turner Contemporary art museum has been a catalyst for the regeneration of Margate and the high street has seen a lot of trendy cafes and restaurants start to open. 
As well as the rejuvenated high street and Dreamland, Margate has some other attractions that are easily enough to make a day out to the beach and some ice cream even better. The Shell Grotto is an ornate subterranean passageway where almost all the surface area of the walls and roof is covered in mosaics. There's a 16th century Tudor house, a beach fort with gardens, a promenade, amusement arcades, ice cream, fish and chips, sandy beach. Everything you could want from a day out during the summer you'll find in Margate.